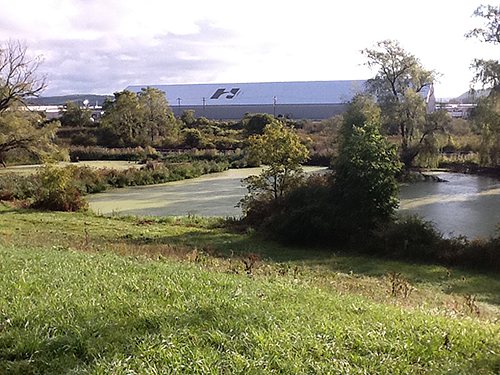 HOST Terminal
The Holding
In December 14, 2011, RLB Holdings joined Carriage House Partners and Mitchell Wolff as owners and managing partners of newly named Horseheads Sand and Transloading Terminal (aka "HOST Terminal"). Located right across the Pennsylvania state line in Horseheads, NY, HOST Terminal services some of the most productive wells in the Marcellus Shale.

With a staff of eighteen and growing, the HOST Terminal can unload +80 railcars while loading ~150 trucks in the same 24 hour period to accommodate the around the clock demands of northeast PA wellpads. In 2013, +3,000 railcars were unloaded and HOST estimates a thru put of +5,000 railcars in 2014. 
The HOST facility is home to some of the strongest names in the oil and gas industry including, but not limited to NewPark Drilling, Anchor Drilling, and McJunkin Redman. HOST currently provides all transloading and storage services to numerous Fortune 500 energy companies, including Schlumberger, Baker Hughes, Nabors, CalFrac, TriCan and Unimin.
The Benefit
Through this partnership, RLB demonstrates its commitment to improving an industry which can provide our nation with, not only a smaller carbon footprint, but also energy independence. 
Visit Website
View Video