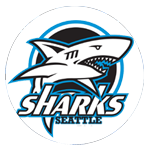 NHL commissioner Gary Bettman slammed the brakes on any Seattle expansion plans Thursday, citing continued uncertainty over construction of a new arena.
Seattle Times staff reporter
NEW YORK — NHL commissioner Gary Bettman slammed the brakes on any Seattle expansion plans Thursday, citing continued uncertainty over construction of a new arena.
Speaking to a small, closed-door session held annually at league headquarters in New York with various sports editors and reporters, Bettman said the Sodo arena proposal put forth by Chris Hansen and Steve Ballmer needs to get much further along before the league considers any expansion. The political process in securing an arena has been allowed to stall, because Hansen and Ballmer have failed to land an NBA franchise and have little interest continuing their efforts without one.
"Until there is some better certainty about a building and its availability to an NHL team," Bettman said, "there's really not a whole lot of point in even going further in the thought process."
The league had been intrigued by the prospect of Ballmer's billions helping build an arena. There also was some thought earlier this year that Ballmer might become the majority owner of an NHL expansion franchise if it could help him eventually land an NBA team later.
But after spending several months exploring the possibility of relocating an existing NBA team to Seattle, Ballmer and Hansen were rebuffed in a reported offer for the Milwaukee Bucks. Soon after, Hansen donated some arena land to a local community organization and gave interviews stating he and Ballmer had no interest in becoming majority hockey owners.
In a separate meeting at his league office later in the day, NBA commissioner Adam Silver said he's intrigued by Ballmer's resources and his background in technology. But Silver added he has no plans to expand anyplace for at least two or three years.
"For me, at least right now, my priority is not adding additional teams," Silver said. "People have asked about Seattle and I've said, invariably we'll turn back to expansion, as all leagues do. But right now I'm very focused on the financial health and competitive health of the current 30 franchises."
Hansen left open the possibility of he and Ballmer becoming minority partners with a willing NHL owner. But that would require that owner to foot the considerable cost difference of building a hockey venue with no guarantee of an NBA co-tenant. A hockey-first venue would also require a reworking of a Memorandum of Understanding (MOU) Hansen has with the city and county.
"Chris Hansen controls the rights to what may be a building in downtown Seattle, and I think he controls those rights for a number of years," Bettman said. "And so, unless somebody comes in and says, 'OK, we have an understanding with Chris and we've got this and we've got that and we've got that' … At that point, we may say, 'Let's listen to this more seriously.' "
Bettman said the biggest expansion criteria are the marketplace, arena and the viability of ownership. Unless all three are more than satisfactory, expansion won't happen.
With Ballmer and Hansen out of the hockey ownership equation, the only known candidate interested in downtown Seattle is New York investment banker Ray Bartoszek — who had a deal to move the Phoenix Coyotes here last summer in the event their new ownership deal in Arizona fell through. Once the Coyotes secured a deal to stay in Arizona last July, Bartoszek began exploring options for a Seattle expansion team and playing in a Sodo arena built by Ballmer and Hansen.
But in an interview Wednesday at his office in Greenwich, Conn., Bartoszek admitted he doesn't see much hope of a Sodo deal happening anymore.
Bartoszek won't rule out Sodo completely, but is exploring other options.
"We're at the point now where somebody will have to get creative to make this happen," he said.
One option Bartoszek began looking into this week was a major KeyArena overhaul into a bigger, hockey-only venue. Bartoszek has ruled out Bellevue as an arena site — even though some investors are exploring the possibility of building there.
"I just think you want to have the team in the city," he said.
The only other previously mentioned candidate, Chicago businessman Don Levin, had preferred a Bellevue option. But according to various reports, Levin might have lost enthusiasm for landing an NHL team after near-misses over the years and the length of time the process is taking.
Bettman said Thursday there were other Seattle candidates besides Bartoszek but wouldn't name them. He added that any arena deal for Seattle — regardless of its location — would have to make sense.
"We're not really feeling compelled to do anything right now,'' he said. "It may change and it might not. It depends on what bubbles up. And how concrete and realistic and beneficial everything can be.''
Geoff Baker: 206-464-8286 or gbaker@seattletimes.com