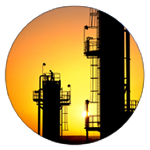 Cashing out after Glencore's initial price offering in 2011, ex-Glencore oil traders have formed investment funds and invested in biotechnology.
In the past few months, two investment firms founded by ex-Glencore oil traders — Hydra LLC and RLB Holdings — have invested in Kineta Inc., a biotechnology company focused on the development of novel immune modulating drugs for critical disease areas. Hydra LLC, which is comprised of 13 recently retired Glencore Ltd. traders, have completed a major investment to add funding to Kineta's clinical-stage drug programs, Kineta said on Tuesday. Hydra's investment is directed at Kineta's two lead drug programs — ShK-186, a novel immune-sparing targeted therapeutic focused on autoimmune diseases, and rOAS, a novel pan-viral therapeutic aimed at an array of high-priority contagious pathogens for which there are few effective therapies. Kineta is a Seattle-based privately held biotechnology company specializing in clinical advancement of novel drug candidates derived from scientific research. Its development team is comprised of pioneers developing life-changing classes of new drugs designed to be more effective and safer than current medicines, according to Kineta. Kineta seeks to improve the lives of millions of people suffering from autoimmune and viral diseases and from severe pain. Jamie Browne co-leads Hydra LLC, along with Ken Backes. Backes was a chartering manager at ST Shipping, a shipping subsidiary of Glencore, and Browne was a senior naphtha trader at Glencore. Both were based in Glencore's office in Stamford, Conn. Each Hydra member has committed considerable capital to the new private equity partnership. Hydra is focused on diversified opportunities, including choosing to provide Kineta Inc. significant funding to make major clinical advancements in two drug development programs.
In February, RLB Holdings and Kineta announced a new investment partnership focused on accelerating development of Kineta's clinical stage drug candidates. The two drug programs funded by the investment partnership are ShK-186 and rOAS. RLB Holdings is an investment firm founded in 2011 by Ray and Lydia Bartoszek who co-lead the firm as managing partners. Bartoszek was a senior fuel oil trader and the U.S. head of oil trading at Glencore in Stamford. RLB Holdings' select investments include The New York Yankees, Glencore International, Solutionpoint International, Horseheads Sand & Transloading Terminal, Crunch Gyms, Simple Wishes and Kineta. OPIS reported in 2011 and 2012 about an exodus of oil traders from Glencore since its IPO in 2011. Since the IPO, some traders retired, and others left because of a change in the company's trading strategy and appetite for trading risks. In the past few years, Glencore has lost about 15 traders in the U.S., with the majority leaving in the year prior to May 2012, OPIS reported. The push to leave Glencore was attributed to a few reasons, including some traders cashing out after the lucrative IPO, the company's consolidation of trading operations in Stamford and an overall change in trading strategy.
Since the IPO, Glencore has adopted a more conservative or risk-adverse trading approach. The change of direction is brought on by the public company's aim to provide steady earnings and dividends for shareholders. Although Glencore, the largest commodities trading company in the world, has a significant presence in the global oil market, it is predominantly considered a metals trading company. –Edgar Ang, eang@opisnet.com Copyright, Oil Price Information Service