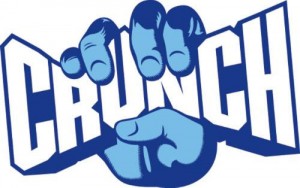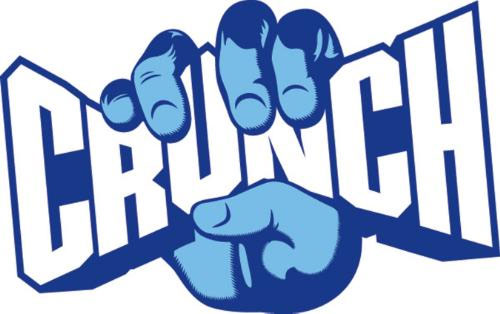 PR Newswire
NEW YORK, Nov. 1, 2016
NEW YORK, Nov. 1, 2016 /PRNewswire/ — Crunch, the health club chain best known for making serious fitness fun through unique programming and cutting-edge training, announces the opening of its newest franchise location at 759 Huntingdon Pike, Huntingdon Valley, PA.  The club opened for workouts earlier this month and brings its 'No Judgments' philosophy and fusion of fitness meets entertainment to the diverse community of Montgomery County.
Situated in Huntingdon Valley Shopping Center strip mall, the new 20,000 square foot health club joins tenants Salad Works and GIANT Food Stores with tons of convenient parking. This brand new Crunch Fitness will be fully equipped with 100+ pieces of state-of-the-art cardio and strength training equipment, tanning, HydroMassage® beds, full-service locker rooms with showers, and a functional training area with indoor turf. Conveniently located for the surrounding communities, as well as students of Manor College and Penn State University's Abington Campus, this Crunch gym aims to provide an exceptional fitness experience for all residents.
Crunch is known for its innovative group fitness programming and will offer a full roster of 50+ classes per week including BodyWeb with TRX®, Zumba®, Cardio Tai Box, Yoga Body Sculpt, Fat Burning Pilates and more in their dedicated group fitness studio.
Those looking for guidance at the gym can join CAMP CRUNCH, an exclusive program that gives members the opportunity to work one-on-one with an expert trainer. Trainers develop personalized plans to help members meet their individual fitness goals through signature small group training, cutting-edge personal training and unique nutrition programs.
Owners Ray Bartoszek and Steve Viscardi of Fitness Holdings LLC bring with them decades of successful business and management experience.  They're eager to bring affordable fitness to the Huntingdon Valley market with their low price/high value new club. "This is a first-rate fitness experience at an unbeatable price because we believe that everyone should be able to get fit without stressing about expenses. That's why memberships start at just $9.95 a month with no long-term contracts. There's a place for everyone here," Viscardi said. Crunch prides itself on fun, effective, affordable workouts and a philosophy that welcomes all types of people.
The team has already made their mark in Pennsylvania with other locations in East Norriton and Fairless Hills, as well as 7 other operating Crunch gyms in the northeast as they continue to expand their footprint.
Memberships are now available for purchase online or at the gym on Huntingdon Pike. For more information, visit CrunchHuntingdonValley.com or call 267.636.5441. To learn more about Crunch franchising opportunities, visit CrunchFranchise.com.
Crunch is a gym that believes in making serious exercise fun by fusing fitness and entertainment and pioneering a philosophy of No Judgments. Headquartered in New York City, and co-owned by New Evolution Ventures (NeV) and private-equity firm Angelo, Gordon, Crunch serves approximately 800,000 members with over 180 gyms worldwide, including 150 franchised clubs in 20 states, Puerto Rico and 4 countries, and is rapidly expanding across the U.S. and around the globe. Go to www.crunch.com for more information.
About New Evolution Ventures™ (NeV)
Based in Northern California, New Evolution Ventures (NeV) is a private equity firm focused on the acquisition, development and operations management of fitness, health and wellness interests both domestically and internationally. Founded in 2008 by Mark Mastrov, Jim Rowley and Mike Feeney, the current team of NeV professionals is shaping the world of fitness, health and wellness one brand at a time. With a foundation representing over a century of business experience, NeV currently has operations and investments in more than 20 countries worldwide representing over 800+ facilities. For more information, visit www.nev.com.
More:  http://www.pharmiweb.com/pressreleases/pressrel.asp?ROW_ID=189352#.WBtkGTZKg2K#ixzz4OxnTZqNe